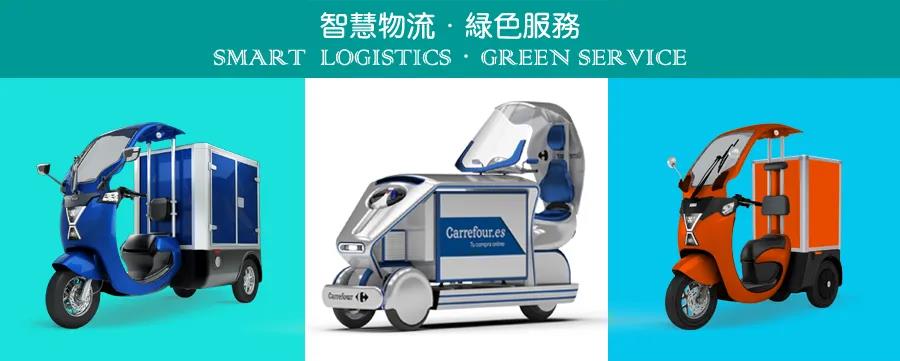 9月RAPSEV"后疫情时代下的最后一英里揽派方案"获英国包裹与邮政科技杂志连载。
In September, RAP SEV's "Last Mile Delivery Solution during epidemic Era"was serialized by the "Parcel and Postal Technology" Magazine.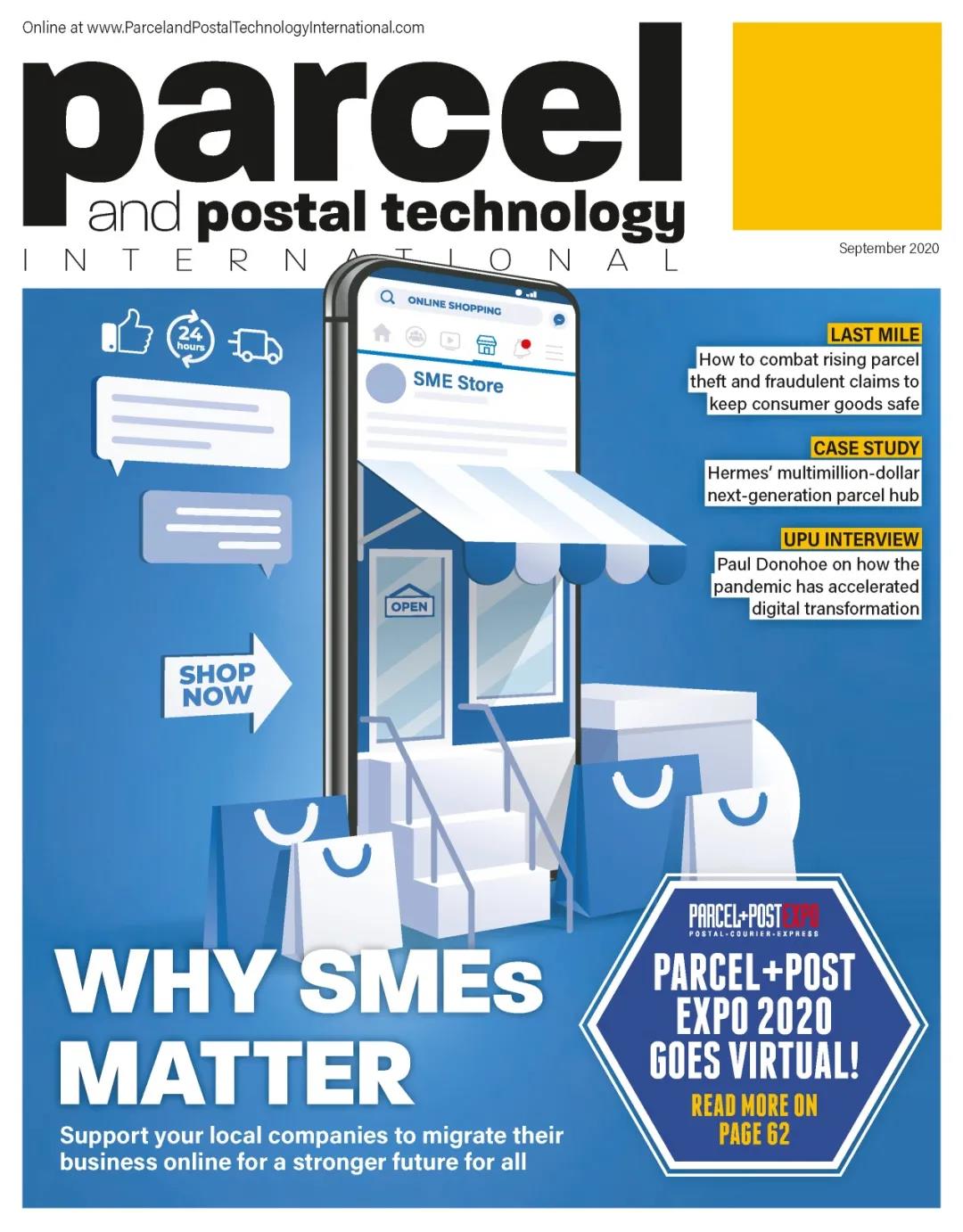 2020年新冠病毒疫情的爆发给全世界人们的生活带来前所未有的影响,欧洲地区各个国家也采取了严格的防疫措施,其中最重要的一项就是限制居民出行。这些限制措施在有效狙击严峻的疫情同时,也促进了网络购物、跨境贸易的快速发展,导致最后一英里非接触式配送出现爆发式增长,同时各大电商最后一英里物流配送环节也面临着巨大挑战。现有的商品配送的速度和送达消费者手中的配送服务,在这特殊时期导致客户投诉也达到前所未有的高度。"相对电商的爆发式增长,欧洲快递业很明显跟不上脚步,最后一英里的配送的时效及服务远达不到客户的期望。"某知名电商平台负责人感慨道。
In2020, the outbreak of coronavirus has brought unprecedented impact on people'slives all over the world. Almost every country has take strict measures tocontain the spread of coronavirus, among whiches the limitation of people'stravel and movement is always of the priority. People all around the world areexperiencing unprecedented changes in all aspects of life, of which the boom ofon-line shopping could be taken as a good example. This explosive growth ofe-commerce has brought also huge challenge to supermarkets and logisticscompanies to fulfill their last mile delivery.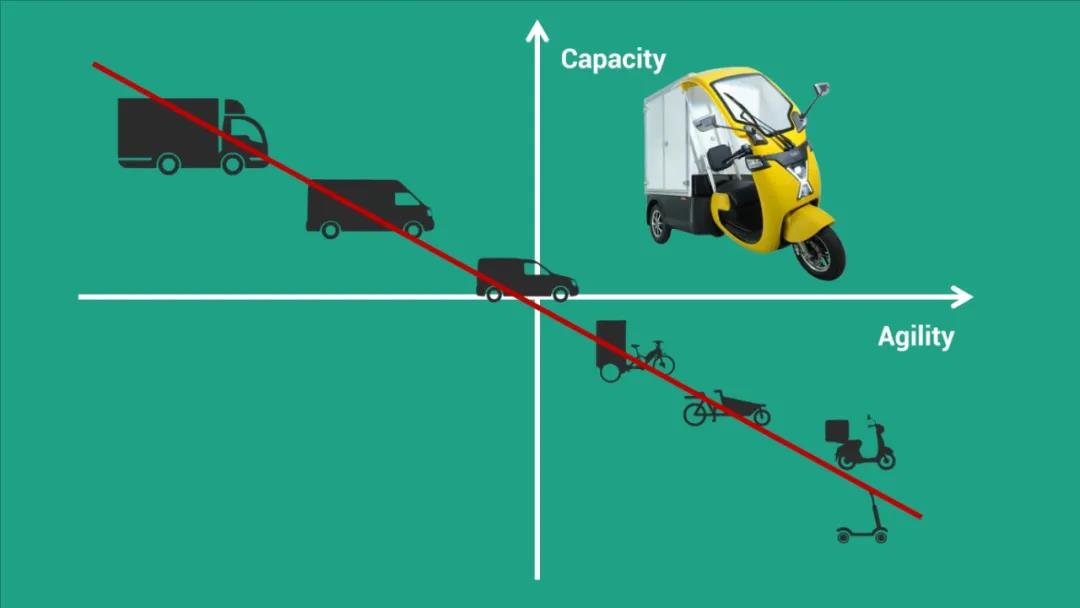 SCOOBIC联合RAP研发的最后一英里揽派解决方案"SCOOBICLIGHT"拥有2轮车的灵活性和VAN的大载货空间。疫情最严峻的4月、5月,在西班牙马德里、巴塞罗那、萨拉戈萨、塞维利亚等地区,在最后一英里配送食品、生活用品总行驶里程已超过50000KM,SCOOBICLIGHT拥有1600L的容量、250KG最大载重、100KM续航里程等特性,可以顺利的将包裹快速送达消费者的手中。
SCOOBICL Light, the last mile deliverysolution designed and developed for European market by RAP and SCOOBIC team,combining the flexibility of a two-wheeler scooter and a large cargo space ofdelivery van, with a loading capacity of 250kg and loading volume of 1600L, hasalso contributed to safe and efficient delivery amid the pandemic. The wholedriving range in Spain, mainly in Madrid, Barcelona, Zaragoza and Seville urbanareas has reached 50,000 km.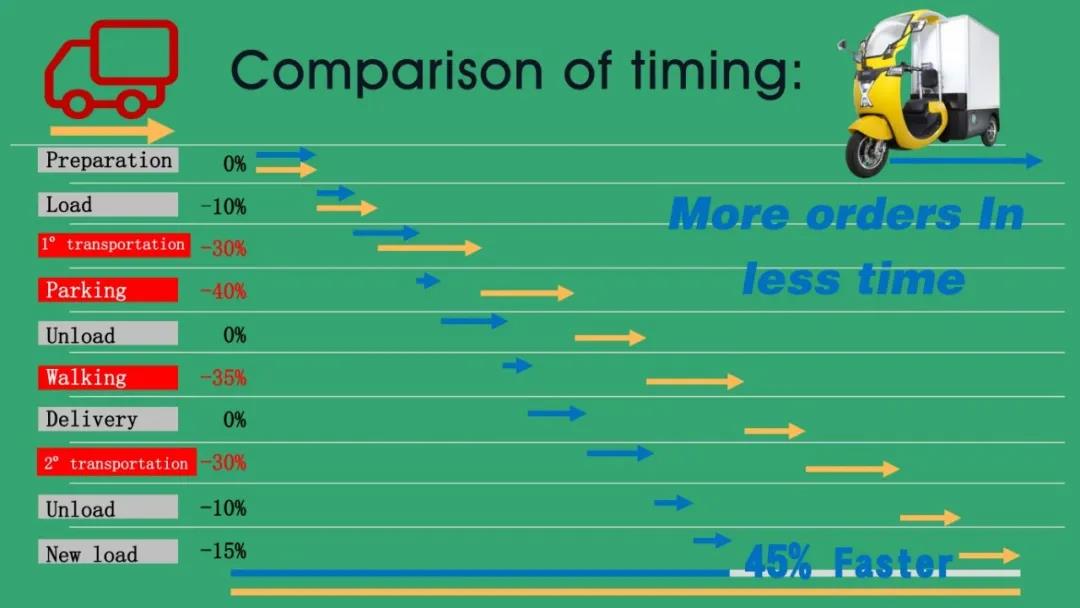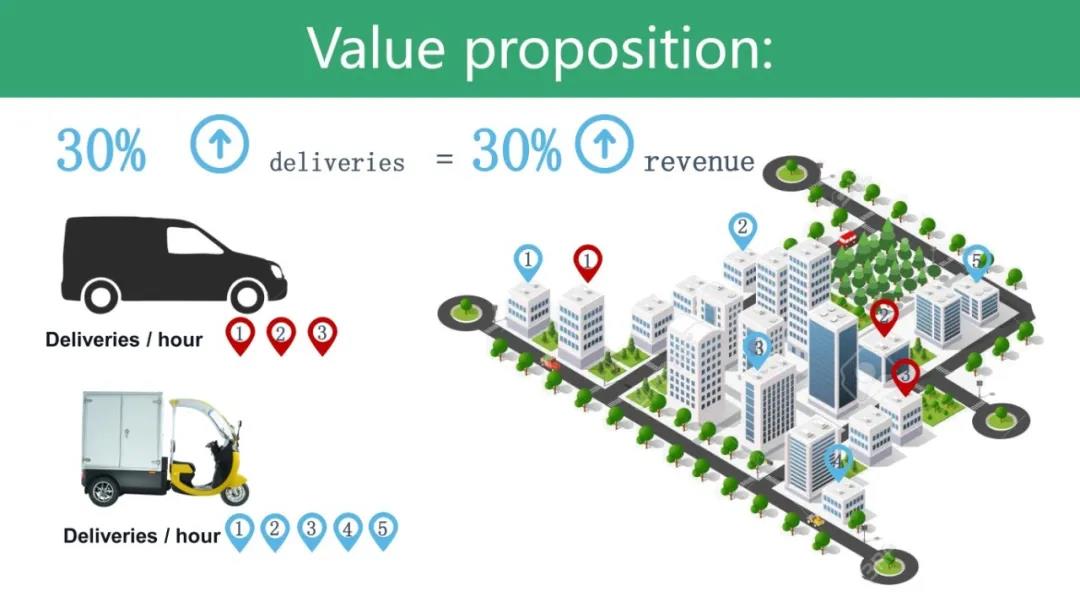 在拥挤的城区,SCOOBICLIGHT完成相同的派送量相比VAN可以缩短45%的用时,单位时间内经济效益提高30%甚至更多,它高效、快捷的配送表现得到快递公司和消费者的肯定。
6月底随着欧洲新冠肺炎疫情趋缓,各国加快复工复产。疫情期间遭受消费者投诉最多的关于"最后一英里配送和服务"的问题,被各大快递、物流公司提高到前所未有的重视程度。高效派送,零排放是快递、物流公司的首选亦是SCOOBIC团队设计的初衷,SCOOBIC团队与各大快递、物流公司(如西班牙邮政)等多家物流公司、电商平台达成的合作项目,随着欧洲各国的逐步解禁也在加速推进。同时"SCOOBICLIGHT"积极响应客户市场应用需求,针对最后一英里冷链需求而研发的容量可达1000L的"SCOOBICCOLD"也已顺利的投放市场。后疫情时代SCOOBIC将以最佳的状态深耕最后一英里揽派领域。
As we can see in these experiments or practice, SCOOBIC Light could take 45% lesstime to complete the same delivery package volume compared to a conventionalvan, namely the deliveries per hour increase 30% and revenue is increased by30% or even more. As a 100% electric vehicle, it could reach out some "zeroemission only" city centers. The efficient and highly cost-effectiveperformance of SCOOBIC Light has gained trust of not only logistic companies,also customers. Even delivery men speak highly of SCOOBIC Light regarding its perfect conditions and unique driving experience.
European countries began to lifting their lockdown measures step by step since lateJune. Cities are recoverying their vitality from huge blow and deep feelings ofpain, although still in a moderate way. Great changes has taken globally. Wefeel proud of that SCOOBIC Light has accomplished its responsibility in thelast mile delivery during the pandemic. Several projects launched by SCOOBICteam (such as cooperation with Spanish Correos) has been restarted andaccelerated. In addition to that, a new and innovative refrigerated modeladapted to the market demands, SCOOBIC Cold has also reached out hands of firstcustomers, and will begin soon its unparalleled last mile delivery of coldchain.
同时RAPSEV与FIRSTSTOP连锁品牌联合建立售后服务网络和终端零售体系,也被包裹与邮政科技杂志刊登。RAPSEV与FIRSTSTOP达成的战略合作协议将成为RAPSEV深耕欧洲市场,开拓广大国际市场的坚实基础!
At the same time, RAPSEV and the FIRSTSTOP chain brand jointly established an after-sales service network and a terminal retail system, which were also published in the Parcel and Post Technology Magazine. The strategic cooperation agreement reached by RAPSEV and FIRSTSTOP will become a solid foundation for RAPSEV to deepen the European market and open up the vast international market!