2018-08-24
First successful delivery to LAZADA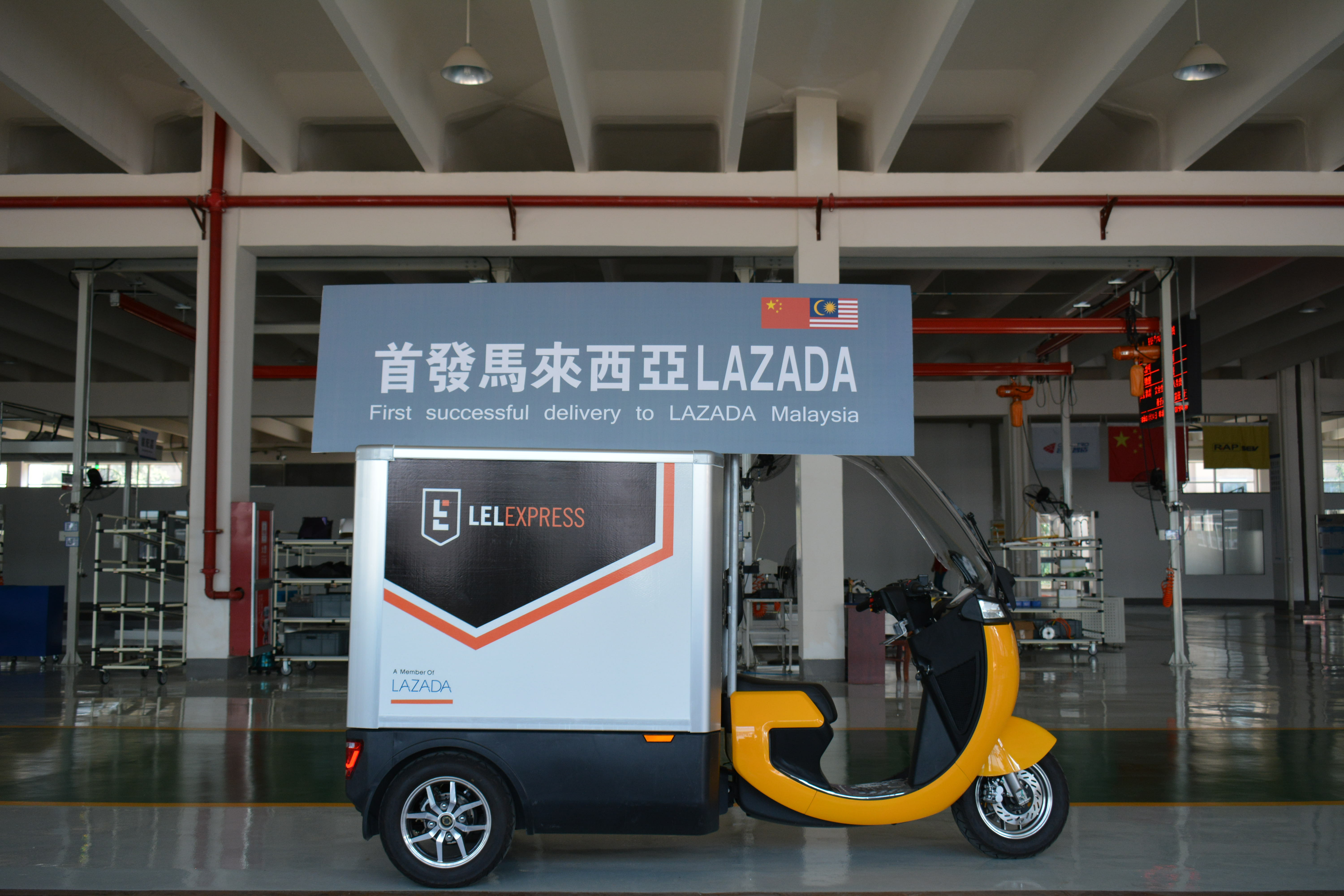 On August 24th, 2018, Rap Intelligent Vehicle Co., Ltd. celebrated its first successful delivery of Bange to LAZADA Malaysia.
Established in 2012, LAZADA is headquartered in Singapore, with its business covering 6 countries including Indonesia, Malaysia, Philippines, Singapore, Thailand and Vietnam and reaching 600 million consumers. LAZADA is the No.1 E-Commerce in Southeast Asia which is also called Southeast Amazon. In the early stage of preparation for the project, we had an in-depth discussion of E-Commerce logistics system in Southeast market and deeply study LAZADA's needs in last-mile delivery to its customers.
Bange is originally developed and designed based on customers' needs. With its 18 degree swing safety system, super hourglass style LED headlamp, car level configurations like TFT screen and reversing camera, smart and comfortable driving cabin with ergonomic design, and close to 1.4 m³cargo for logistics, Bange is perfect for urban delivery for logistics, micro cod chain of fresh food and medicine, etc.
Bange will bear arduous task of last mile delivery in LAZADA e-commerce eco-chain which is the key of customer experience.